Scientific Name
Preview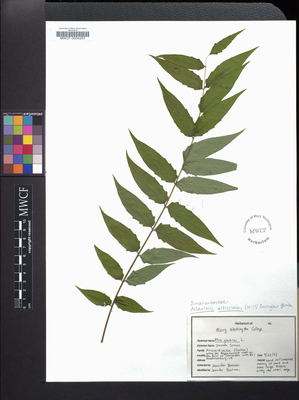 Catalog Number
MWCF-0004257
Specific Epithet
altissima
County
Fredericksburg City
Locality
along the Rappahannock River at the point of intersection wi...
Recorded By
Jennifer Bushman
Date Collected
1993-09-23
Habitat
hard soil composed mainly of sand and some large pebbles alo...
Creative Commons License


This work is licensed under a Creative Commons Attribution-Noncommercial 3.0 License
Funding Agency
This material is based upon work supported by the National Science Foundation under Grant Number 1802129. Any opinions, findings, and conclusions or recommendations expressed in this material are those of the author(s) and do not necessarily reflect the views of the National Science Foundation.