Scientific Name
Preview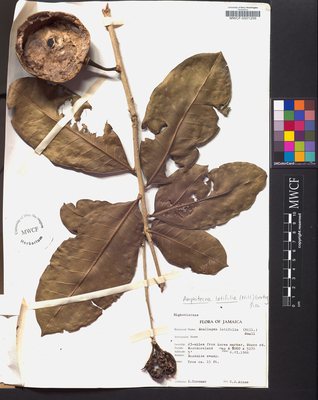 Catalog Number
MWCF-0001256
Specific Epithet
latifolia
State/Province
Westmoreland
Locality
23 miles from Lucea narker, Shore rd.
Identified By
C. D. Adams
Date Collected
1966-06-06
Verbatim Attributes
Tree ca. 15 ft.
Minimum Elevation in Meters
2
Creative Commons License


This work is licensed under a Creative Commons Attribution-Noncommercial 3.0 License
Funding Agency
This material is based upon work supported by the National Science Foundation under Grant Number 1802129. Any opinions, findings, and conclusions or recommendations expressed in this material are those of the author(s) and do not necessarily reflect the views of the National Science Foundation.